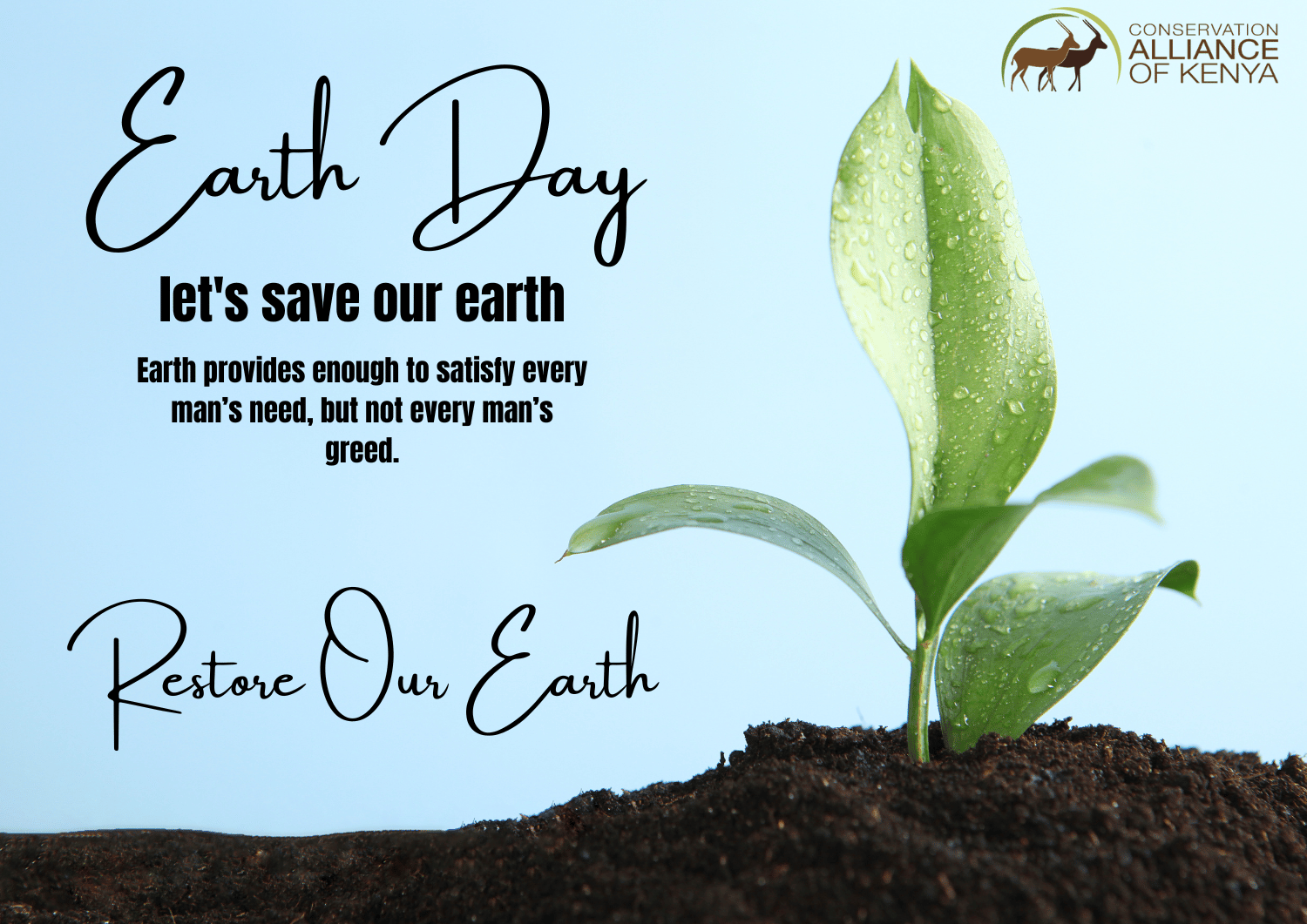 Mother Earth Day is a globally recognized event celebrated annually on April 22nd. It is a day that highlights the need for environmental conservation and sustainable development. The theme for this year's celebration is "Restore Our Earth," and Kenya is among the countries at the forefront of this movement.
Kenya is known for its diverse wildlife, breathtaking landscapes, and vibrant culture. However, we are facing numerous environmental challenges, including deforestation, soil erosion, pollution, and climate change. Mother Earth Day offers an opportunity to reflect on these challenges and find ways to restore the earth.
One of the ways the government is working towards restoring the earth is through its commitment to planting trees. The country aims to plant 2 billion trees by 2030, as part of the "Greening Kenya Initiative." This initiative seeks to increase the country's forest cover to at least 10% by 2030. This is a significant step towards reducing the effects of climate change, conserving biodiversity, and promoting sustainable development.
Conservation Alliance of Kenya (CAK) and our members have committed to adopt forests and national parks and reserves to ensure we grow trees for a better tomorrow. CAK will adopt part of Amboseli National Park in partnership with Serena Hotel to plant and grow trees. Other CAK members are also committed to adopt and grow trees. We believe that together we will reverse the effects of climate change.
To restore the earth, the government and stakeholders are putting in efforts to promote renewable energy. The country has invested in various renewable energy sources such as solar, wind, and geothermal power. Kenya's commitment to renewable energy has made it a leader in the region and has helped to reduce the country's carbon footprint significantly.
In addition to these efforts, Kenya has implemented various policies and regulations aimed at protecting the environment. The country banned single-use plastic bags, which were a significant contributor to environmental pollution. Although there are challenges in implementation but the ban helped to reduce plastics pollution in the country.
Moreover, Kenya has implemented conservation measures to protect its wildlife and biodiversity. Together with the Ministry of Tourism and wildlife, we led the review of the National Wildlife startegy. This document higlights the key priority actions for the government and stakeholders to focus on for the next 5 years. This will help stakeholders to align their programing to what the government plans to achieve in the next five years.
In conclusion, Mother Earth Day is an opportunity to recognize the critical role that stakeholders play in protecting the environment. From the government to NGOs, civil society organizations, the private sector, and individuals, everyone has a role to play in promoting sustainable development and protecting Kenya's natural resources. By working together, we can ensure that Mother Earth continues to provide for us for generations to come.